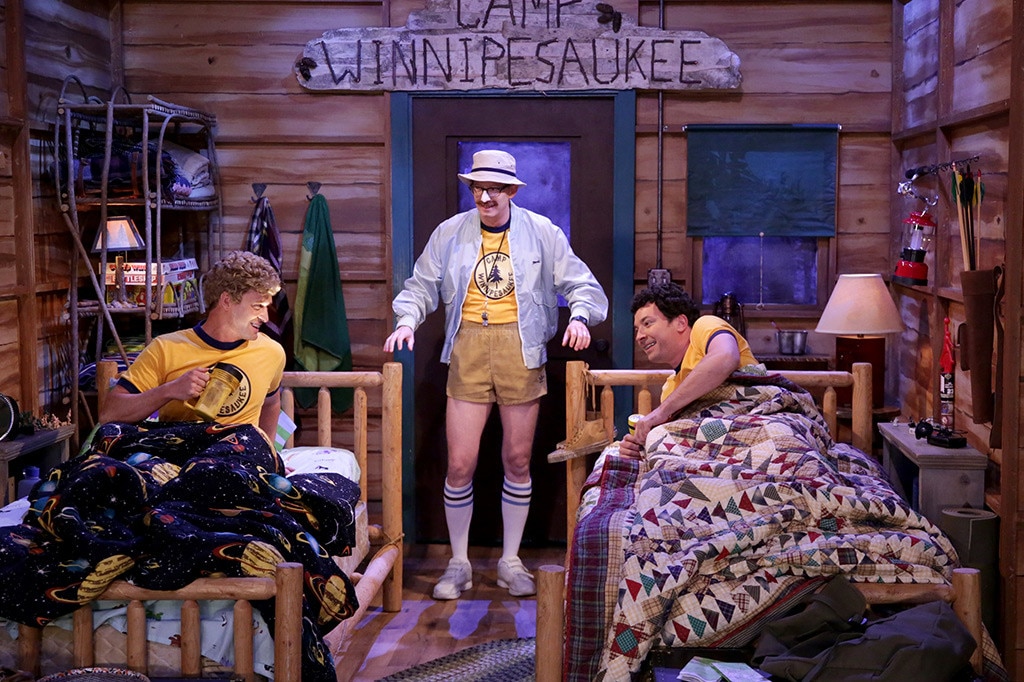 Andrew Lipovsky/NBC
As Jimmy Fallon gears up to host this year's Golden Globe Awards, he doesn't need to schedule too much rehearsal—after all, he banters with celebrities on a nightly basis.

As the host of The Tonight Show, the comedian and SNL alum has enough star-studded sketches in his repertoire to fill dozens of Golden Globe ceremonies. Thankfully, all that practice will not go to waste when he officially hosts it just a few days after New Year's on Jan. 8.

From sleep-away camp debauchery with Best Original Song nominee Justin Timberlake to awkward interviews with his once potential date, Nicole Kidman, the host has had his fair share of face time with Hollywood's biggest names.

Here's a look back at some of his best moments with members of this year's nominee pool.
While the buzz around La La Land has been anything but quiet, Emma Stone gave the Whisper Challenge her best try in this hilarious segment. Hopefully, she'll have better luck at the Golden Globes.
There's nothing ironic about these off-screen BFFs reuniting again at the Golden Globe Awards as Justin Timberlake earns his second nod for Best Original Song. Perhaps they'll bring Camp Winnipesaukee to the Beverly Hilton Hotel.
Natalie Portman may be getting all the buzz for her acting in Jackie, but it was her musical chops that got all of the attention in this performance with Fallon, Sia and The Roots.
If her performance in Arrival isn't enough of a reason for this Golden Globe nod, just watch Amy Adams cry on demand over Sriracha.
Hopefully Fallon and Nicole Kidman won't rehash their cringeworthy failed date on the Golden Globe stage.